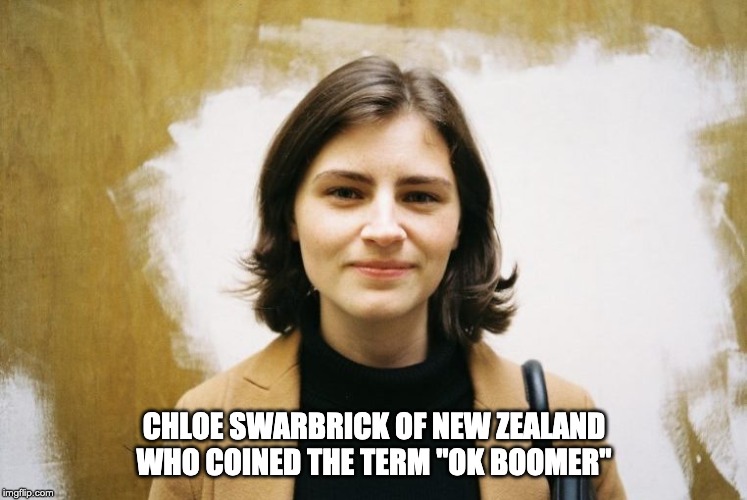 Charlotte ranks 55th in the country among the largest MSAs for housing affordability, but is among the top-10 in affordability improvement due to lower mortgage interest rates and income gains.
More expensive to rent than to buy: The average cost to rent in CLT is $1,454 per month. The cost to purchase a home in CLT at the median sales price is $1,309/mo. **
If you are like many non-Millennials you probably haven't heard the phrase, "OK, Boomer," or maybe you have since 25 year-old New Zealand politician Chloe Swarbrick mockingly used the phrase in response to a fellow parliament member who interrupted her speech on climate change in November (side note: Todd Muller, the member of Parliament who Swarbrick addressed is technically a member of Generation X…but we digress). OK Boomer is a catchphrase used primarily by Millennials to dismiss attitudes attributed to the Baby Boomer generation.
Millennials and Boomers should feel the love, because Boomers can help Millennials while also helping themselves. How? One of the greatest generational challenges Millennials often cite is the lack of sufficient funds for a mortgage down payment. With Millennials recently usurping Boomers as the largest generation in history (and largest home buying segment), it stands to reason that they will drive housing market demand (one way or the other) in the next decade. What better investment then can a Boomer parent or grandparent make than to provide mortgage down payment assistance to a young family member who needs it? You are probably saying, "I get how this helps the Millennial, but how does it help me?" Well, here it is: in order for Millennials to absorb all of the Boomer-owned homes predicted to come on the market because of downsizing, down payment assistance will be critical for many of them.
Not interested in the altruistic value of providing down payment assistance? What about looking at financial assistance as an investment? Home prices have increased every year and outside of the 18 months of the Great Recession and have never declined in the nearly 60 years the National Association of Realtors has tracked the statistic.
Think real estate prices are overheated? In reality, if home prices are charted back to pre-Great Recession times the average annualized home price increase is nominal. Compare that to the stock market's appreciation since the Great Recession and tell us which one is over-valued!
Don't have kids or grandkids? Investment in Charlotte rental property and flips is surging because the returns are exceptional. Carver Pressley's sister company, MECA Realty, has specialized in Charlotte property management for more than 50 years and is uniquely qualified to advise on such purchases.
For details on how our investment division can assist you in growing your real estate portfolio in the next decade, contact your Carver Pressley broker for an informal consultation.
***Assuming 30-year fixed rate mortgage; 10% down payment and 5% interest rate. Sources: Nat'l Association of REALTORS, Rent Jungle​